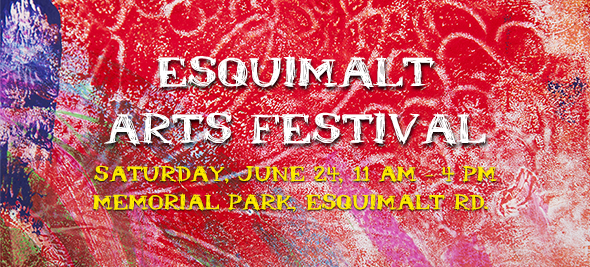 I'm compiling photography and working on all kinds of creative new art to display this upcoming Saturday at the Township of Esquimalt Arts Festival in Memorial Park, on Esquimalt Road across from the municipal hall.
The event features more than 25 local artists and art making, live music, plus several carvers from the Songhees and Esquimalt Nations who will demonstrate their art and share stories from their people.
Free admission. Outdoors, rain or shine. Come and say hi!